A COMPANY OF GIANT CEMENT HOLDING INC.
Meet Our Sister Companies
We are a proud producer of top quality Portland and masonry cements. Located in Thomaston, Maine. Dragon provides the materials for highways, bridges and buildings. Exist environmental policies: Committed to excellence and leadership and Committed to Environmentally Sustainable production methods.
Our goal is to provide our customers with the highest quality products and services, and to be the supplier of choice in the construction industry.
Who We Are
We are a Company with international presence, that manufactures and commercializes products for the construction industry.
Our Mission
Make the difference in the world of construction creating sustainable value for our shareholders, employees, customers and communities.
Our Vision
To be the supplier of choice in the construction industry.
Excellence & Leadership
Dragon has received the Governor's Award for Environmental Excellence in both 1998 and 2004, process waste water is either recycled within the plant or treated and disposed of at the Thomaston Sewer Facility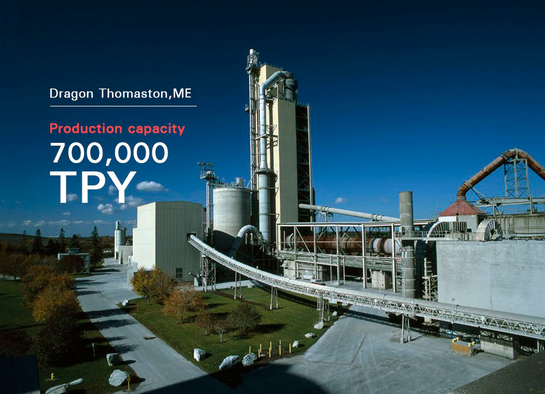 A Dedicated Team
to your Success
Our warm and welcoming team is dedicated to delivering high-quality cement and exceptional service, ensuring your satisfaction and success.